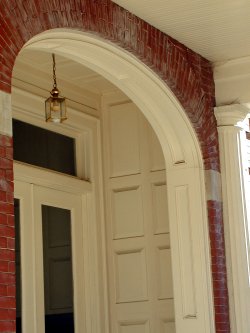 Arched Cased Opening Kit with raised PVC panels.
Architectural Millwork
Legacy Products, LLC offers a wide array of architectural millwork. From curved mouldings and pillasters to louvered vents and cupolas, we've got what you need. We offer our millwork in a variety of materials, including cellular PVC, wood, and urethane foam products from Style Solutions.
To get a more clear picture of what we offer, pick any one of the products from the left sidebar and read the details about what you are interested in. As soon as you decide what you like, you can order your selections right through our website! If you have a custom request, simply contact us via phone or email and we will work our hardest to meet your needs.